SAVING LIVES IN ADJUMANI REFUGEE CAMP, UGANDA
The refugee camp in Adjumani is one of the largest in Uganda. Most of the residents are people from South Sudan fleeing horrific violence and persecution in their country. Thanks to Uganda's open border, these people have been able to escape the arbitrariness of brutal militias. The camp is overcrowded and filled with hungry, desperate people who have literally lost everything. Disease and violence are widespread and deaths are mounting.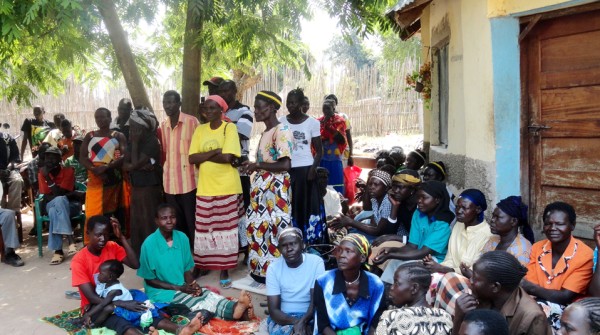 Either there is no access to medical care or it is unaffordable. Yet many children and adults urgently need life-saving surgeries such as the removal of tumors, the spleen or the prostate. That's why our dedicated partner in Uganda worked with our Congolese medical team and Adjumani Hospital to save the lives of 125 critically ill children and adults. The team performed 125 life-saving surgeries in the time allowed of just two weeks!
These surgeries save lives like that of Ntunda from Congo, who had a dangerous tumor on her face that was growing incessantly and hindering her breathing. During our medical mission to Congo, our surgical team made it possible for a special facial surgery to be performed on Ntunda. It saved her life!